HARBOUR CITY SECURITY
When you're not around to protect your property, you want someone to take as much care as you would. Harbour City Security Limited is the Wellington company that you can trust to look after your assets – 24 hours a day, 365 days a year. We're not the biggest firm, but because we try harder we are the best.
We've been providing security services to the Wellington region since 1985. We consider ourselves to be security experts. We pride ourselves on keeping abreast of the latest advances in the security industry and we pride ourselves in having the highest standards and the best quality of service.
WHY HARBOUR CITY SECURITY?
Our customers always come first
We are an owner-operator local business, offering superior personal service
The owner of Harbour City Security Limited has 40 years experience in the security industry
We can provide all your electronic security solutions –

Alarm installation, maintenance, monitoring, routine servicing and camera systems

We give you the assurance of Justice Department licensed staff
We employ specialist, full time staff – not contractors
We provide a

24 hour 7 day help desk

. After hours callout technical staff are available for contracted clients
Flexible payment terms can be arranged for new installations – with low interest and no penalty for early repayment
Remote diagnostic support for most alarm panels during office hours allowing for cost free fixes for some problems
Remote PIN code change service available during office hours for most alarm systems for those who choose not to do their own code changes
Access to the latest technology and trends
Warranty on all work. We will still be here throughout the warranty period and beyond
Uncompromised customer service
In most cases, we hold the parts for your service job in our vehicles – meaning a return visit is usually not required
Our own 24 hour monitoring station, located in Wellington, provides nationwide alarm monitoring and gives you direct personal contact at all times
Phone 04 499 9989 (24 hours)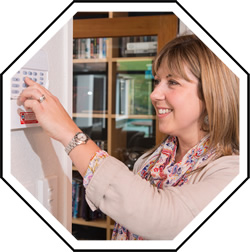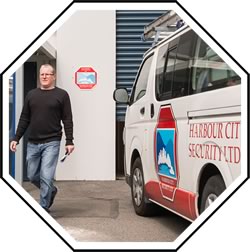 News
Spotted on a site recently – could this bird have picked anywhere more secure to build a nest? Off the ground on a warm camera with a birds-eye view and a warning sign.
Contact Craig Shepherd for all your camera system requirements 04 4773826